Chelsea Physic Garden Youth Panel 2022
Applications have now CLOSED
Are you aged 16-24 and interested in learning new skills?
Looking to take part in an exciting project that will change Chelsea Physic Garden for the future?
Do you care about the environment?
Looking to gain experience in a cultural organisation?
Then apply now to join Chelsea Physic Garden's first ever Youth Panel!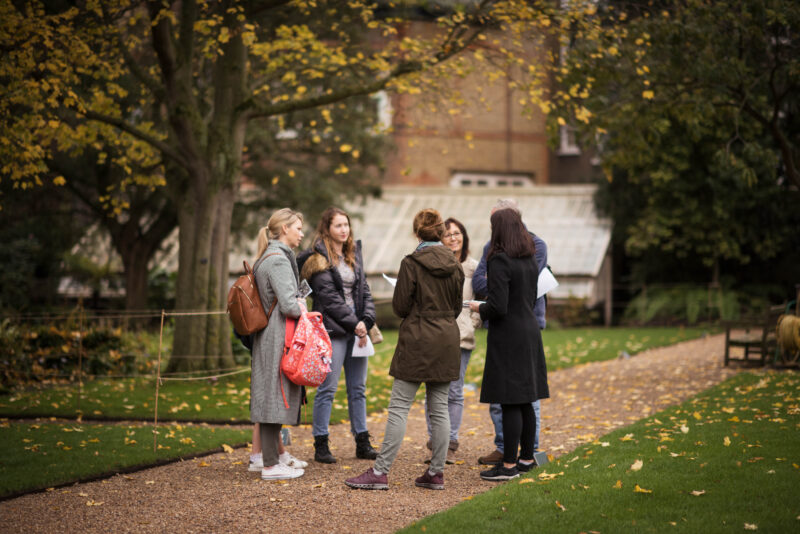 No previous experience needed!
Chelsea Physic Garden wants to recruit up to ten young people aged 16-24 to join its first ever Youth Panel. Youth Panel members will help steer Chelsea Physic Garden's decisions and activities, making sure we represent and become a place for younger people.
You will have the opportunity to learn about the Garden and work going on behind the scenes. You will help us by representing the youth voice that the Garden is currently missing. As this is our first ever Youth Panel for Chelsea Physic Garden, you will leave a legacy, shaping the panel for future members in years to come.
Apply here
Download the Role Profile
How much time do you need to donate?
The Youth Panel will meet monthly on a Thursday evening at 16:30 at Chelsea Physic Garden or on Zoom for up to two hours.
What you get from being a part of the Youth Panel
You will receive training, gain a range of transferable skills, improve your knowledge and understanding of how a charity and business operate, and have the opportunity to voice and action your suggestions for change.
How to apply
Apply via the online form at the bottom of this webpage.
Applications for this role will close at 9am, Monday 28 February, 2022.
Please contact Katie Weston, Volunteer Development Manager, via if you have any questions about the role or need the application form in a different format. If you have any access needs you would like to let us know about at this stage, please get in touch and we'll be happy to answer any questions. 
We welcome applications from everyone, including members of the LGBTQIA+ community, people with disabilities, neurodiverse people, and people from all ethnic, cultural and religious backgrounds.
What happens next?
Please apply by 9 am Monday 28 February 2022, we'll then invite successful applicants to attend an informal chat about the role. This will be with the Learning and Engagement Officer and the Volunteer Development Manager. You'll have an opportunity to talk to us and learn more about the Youth Panel. We'll be asking you a few questions, but you will also have the chance to share why you're enthusiastic about getting involved with Chelsea Physic Garden and ask us questions if you want. We won't be able to offer informal chats to everyone who applies but we will provide feedback on applications if it is requested.
Please download the Role Profile below.
Download the Role Profile
This role has been made possible with the National Lottery Heritage Fund.
Thank you for your interest in joining our Youth Panel and good luck with your application.