Registrations have closed
Around the World in 80 Plants online talk with Jonathan Drori and the Chelsea Physic Garden
27 April, 2021 at 6pm – 7.30pm
£10 per device (all proceeds to the Garden)
Cannabis, Opium Poppy and Cacao may seem familiar but their plant- science, interwoven with history, culture, and folklore hold many surprises. Others, such as Iboga, Yam, and the Peacock Flower are much less well-known but have fascinating human connections. Join author of Around the World in 80 Trees, Jonathan Drori, for an online talk and Q&A with London's oldest botanic garden. For this special talk and Q&A, Drori will focus on some of the medicinal plants found at Chelsea Physic Garden, which he explores in his upcoming book, Around the World in 80 Plants. Drori is known for sharing his scientific knowledge with humour and passion, and this evening will be a taster of what to expect in his new book, out in April 2021.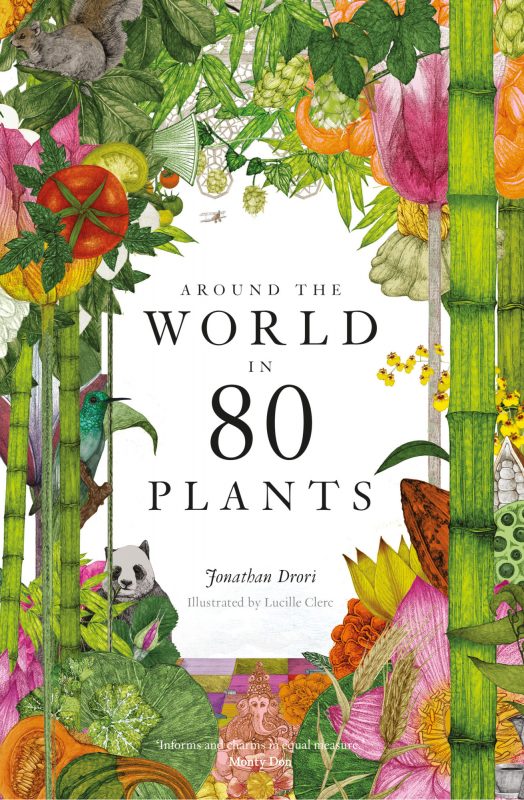 Please note this is a remote digital workshop and will require you to use the video conferencing system "Zoom" and you will be sent a link to join the event the day before the event. If you have any questions, please email
There is no option to attend in person.
Pre-order Around the World in 80 Plants by Jonathan Drori now:
https://www.amazon.co.uk/Around-World-Plants-Jonathan-Drori/dp/178627230X
https://uk.bookshop.org/books/around-the-world-in-80-plants/9781786272300
Organiser
Jonathan Drori CBE is a Trustee of The Eden Project and Cambridge Science Centre, an Ambassador for the WWF, and was for nine years a Trustee of the Royal Botanic Gardens, Kew, and The Woodland Trust. He is on the board of Cambridge University Botanic Garden and is a Fellow of the Linnean Society, the Zoological Society of London, and the Royal Geographical Society. In a previous life at the BBC, he was Executive Producer of more than fifty prime-time science documentaries and popular series.