Florilegium Society
Chelsea Physic Garden has played a central role in the development of botanical painting in the UK and abroad and our Florilegium Society continues to contribute to this.
The societies first Hon. Patron was the remarkable Professor William Stearn and the Society is honoured that Dr Phil Cribb of Kew is now our second Hon. Patron. Many Florilegium Society members are successful artists exhibiting worldwide. Some have RHS medals, and some also teach Botanical Illustration.
To find out more about the Florilegium Society, including how to become a Painting Member of Associate member please email Mary Ellen Taylor, Chair of the Chelsea Physic Garden Florilegium Society via .
The Art and Healing Power of Plants - Summer 2019
In 2019, the botanical art work of the Florilegium Society was featured in an exhibition at Chelsea Physic Garden and the Royal Brompton and Harefield NHS Foundation Trust hospitals. Watch this video to find out more.
Our thanks go to the Foyle Foundation and the Goldsmiths' Company for making this project possible.
Members, Artists and Fellows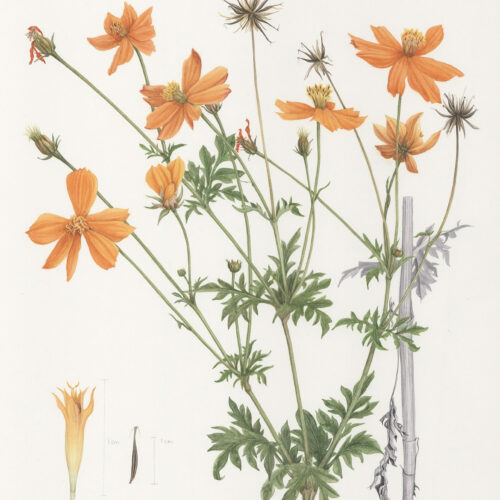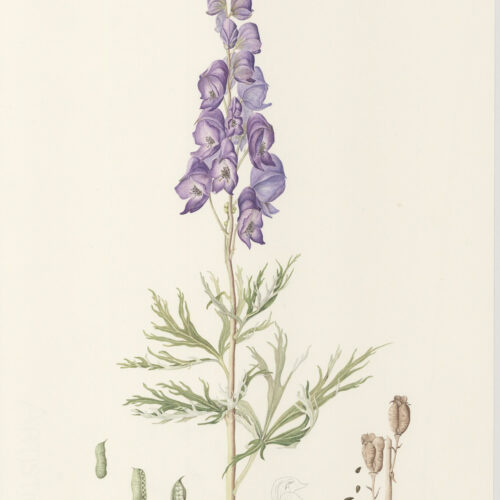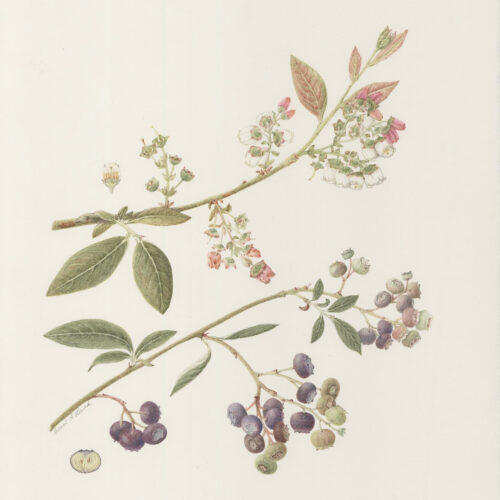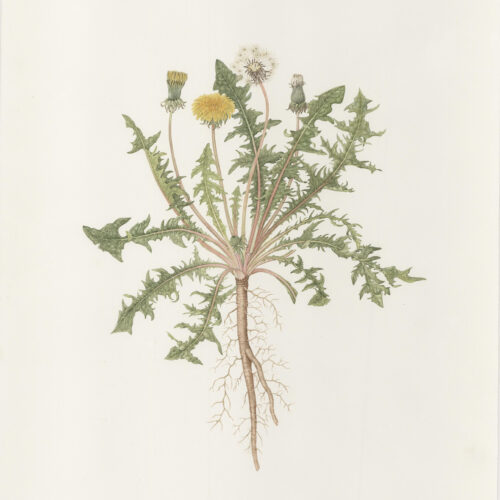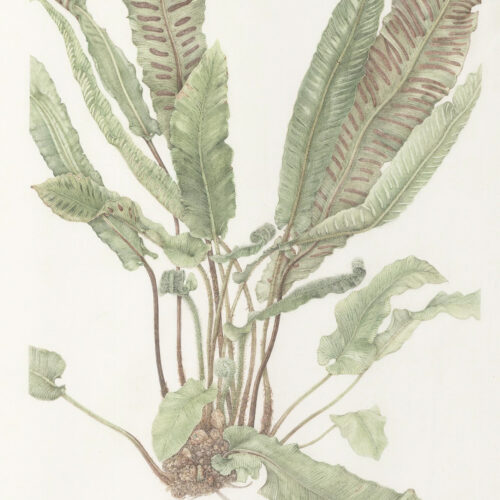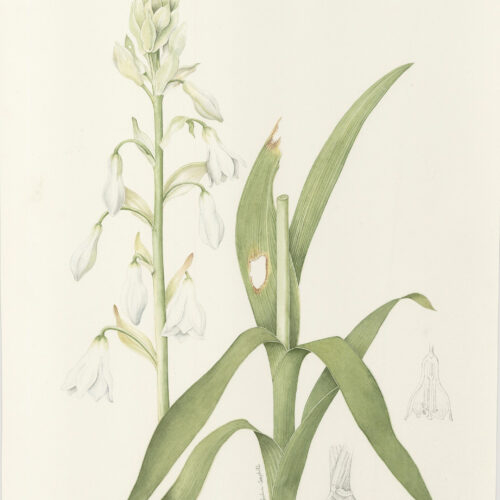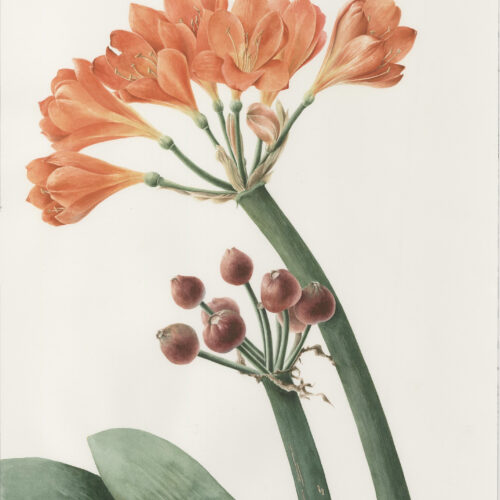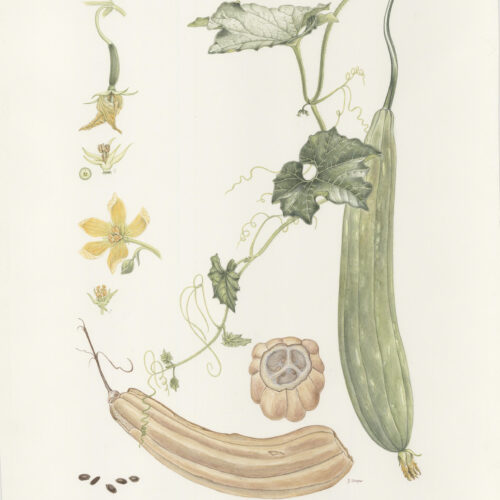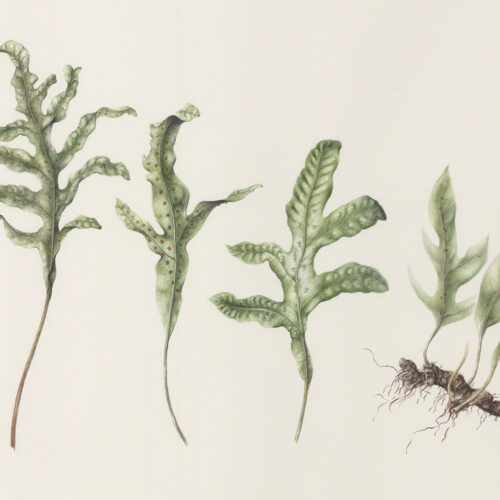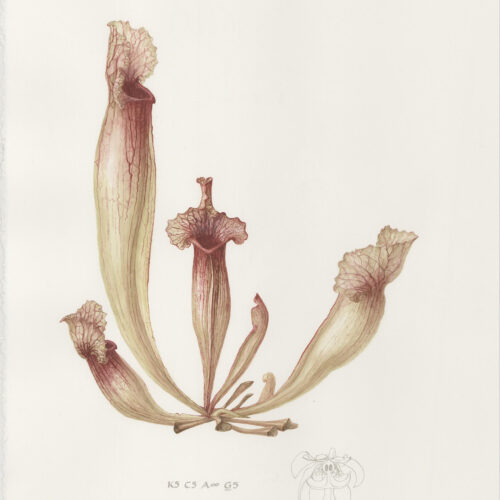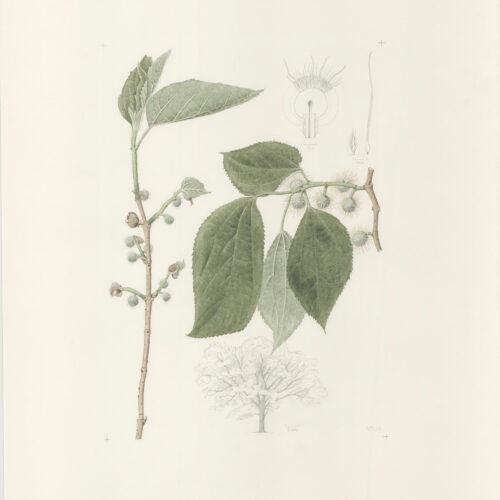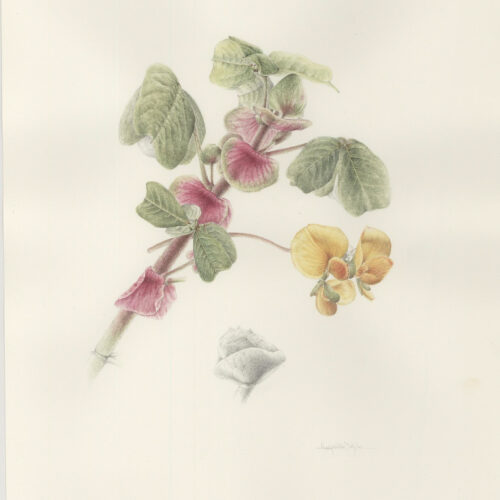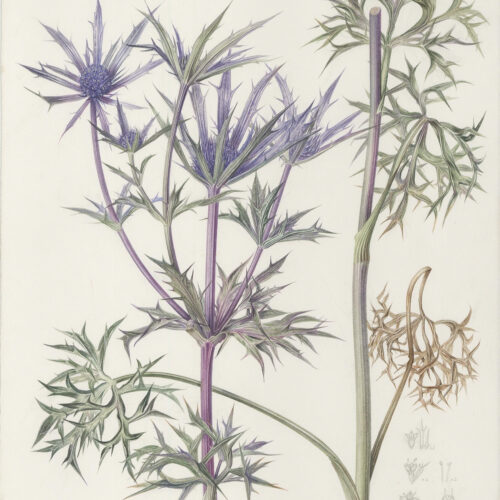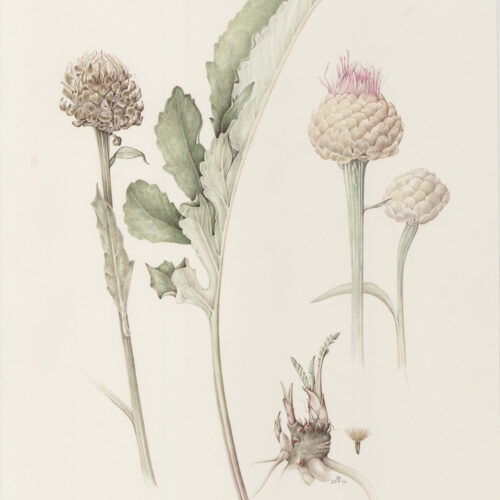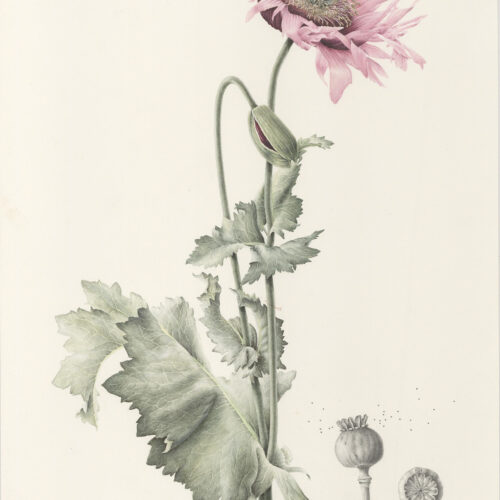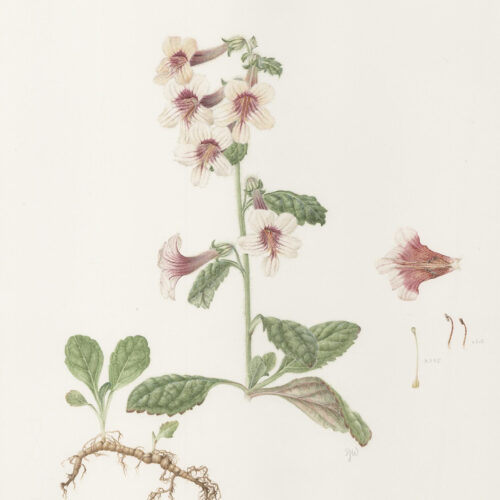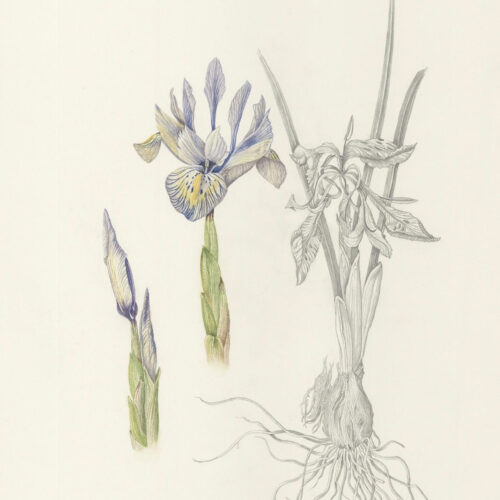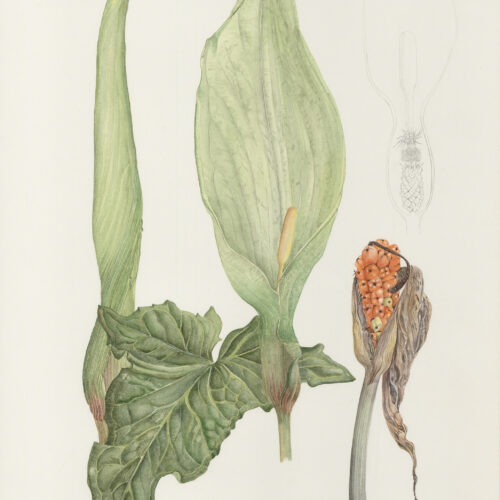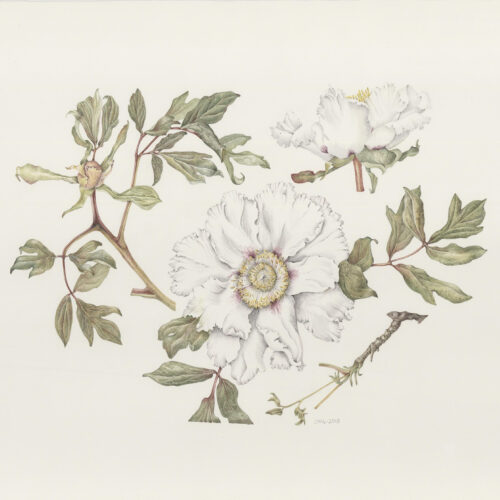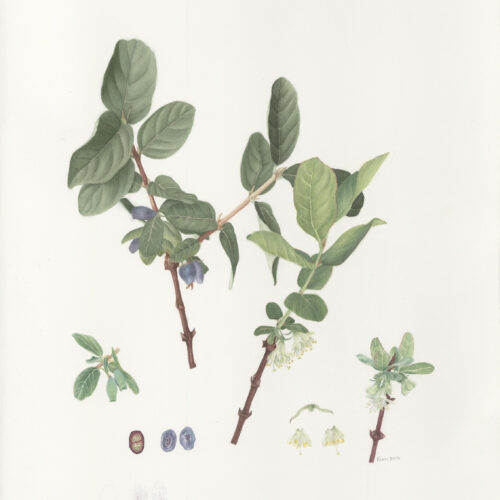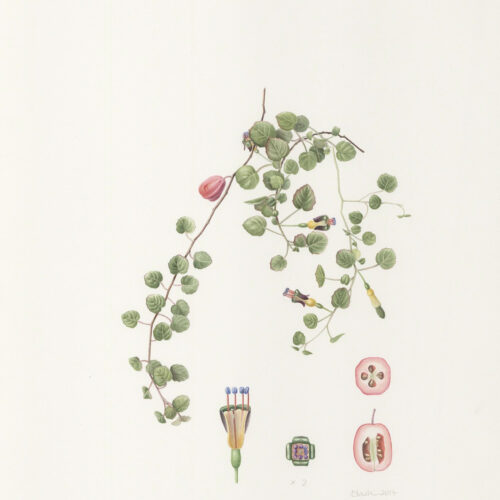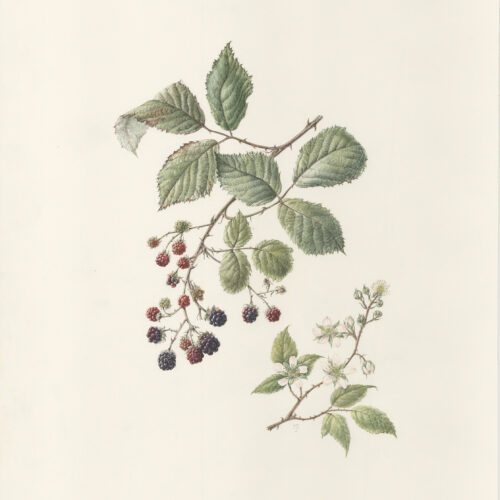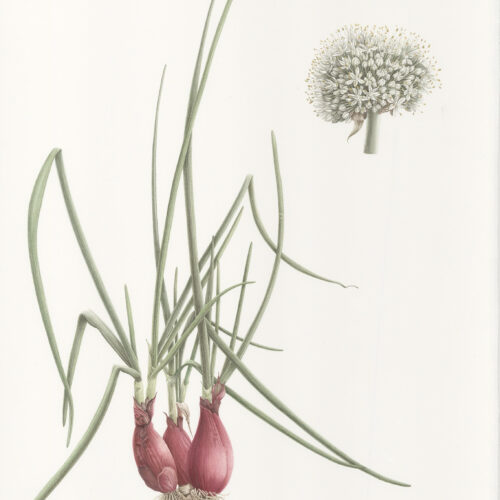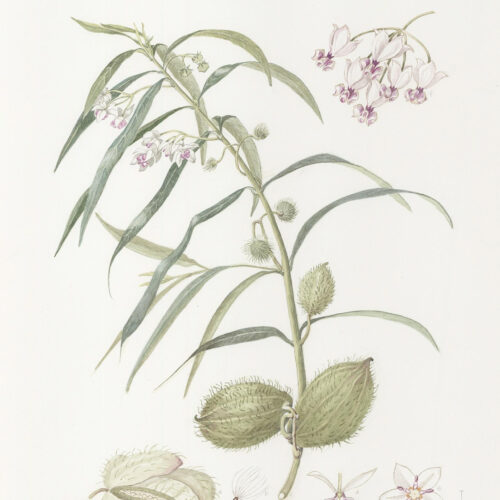 Joanna Craig-Mcfeely
Joanna took up Botanical illustration on retirement from her Physiotherapy practice and became a member of several Art Societies, she also served as a Directer of the SBA for ten years.
After attending Jenny Phillips Master Classes in Italy Joanna adopted her technique of mixing from a reduced pallet of only six water colours, she paints  on both Paper and vellum and holds five RHS silver gilt  medals.
Her work is published and in collections both here and abroad including The Hunt Institute for Botanical Illustration USA and both volumes of the Price of Wales HIghgrove Florilegium  Collection.
Joanna Craig-McFeely fellow CPGFS, Hon member SBA  Rtd. , FLS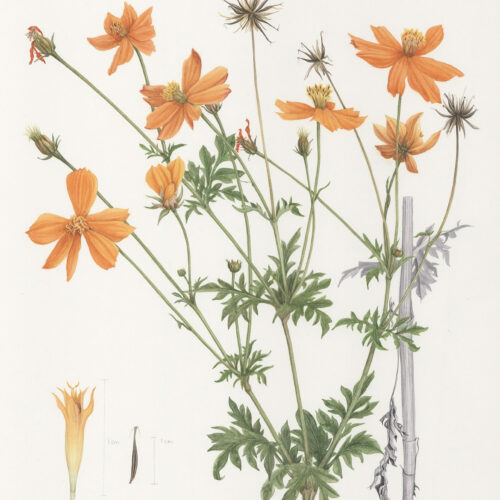 Penny Gould
Penny's childhood amongst the steep-banked lanes of rural Devon, strewn with wild flowers at a child's eye level, laid the foundations for a life-long fascination with plants. Penny teaches botanical art close to her Oxfordshire home, constantly finding inspiration in its beautiful and plentiful cultivated and wild flora. Fellow Chelsea Physic Garden Florilegium Society, Fellow Society of Botanical Artists, DipSBA (Dist).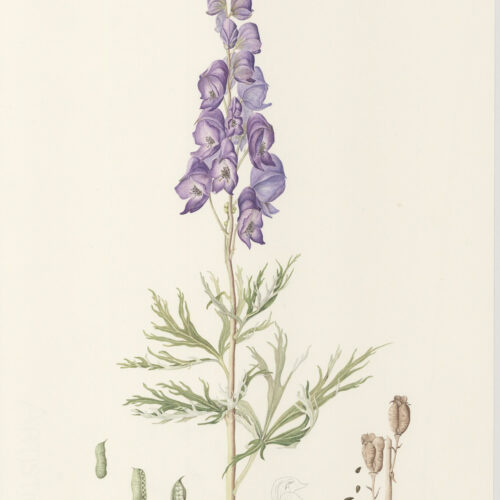 Jill Mayhew
Jill took early retirement from Physics teaching in 2001 and began to study botanical painting under Anne-Marie Evans.
She was awarded a Silver-gilt medal at the 2015 RHS London show and has paintings in both the Highgrove and the Transylvania Florilegia as well as other publications.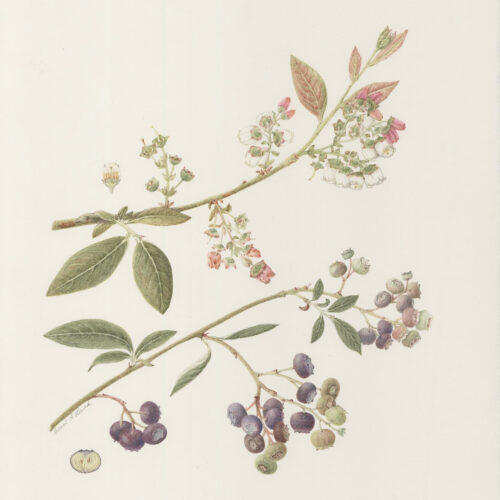 Carol Laird
I was born and educated as a High School Teacher in Australia. Impressed by illustrations at an historic house, I had a secret dream to be a botanical painter. Moving to the UK, I took the opportunity to complete a Diploma of Botanical Painting (2012) and joined the Chelsea Florilegium in 2013: Botany, blooms, history, fellowship.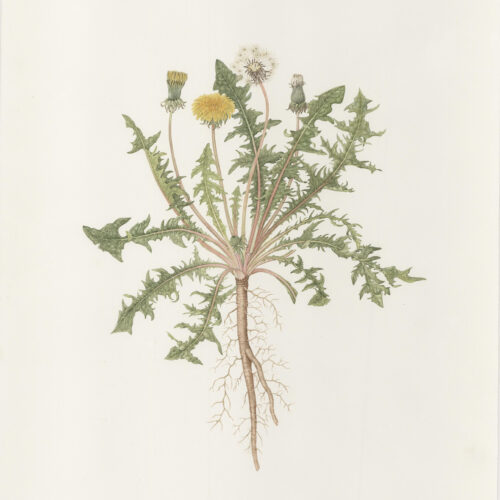 Alister Mathews BSc
Self-taught botanical artist, studied Botany at degree level.  Fellow Chelsea Physic Garden Florilegium Society, past Vice-President SBA, with work in the collections of Shirley Sherwood, the Hunt Institute and the National Museum of Wales and several SBA and other publications.  Have exhibited regularly at Exhibitions in the UK and abroad.
Nicki Tullett FCPGFS, RHS Silver-Gilt Medal
I love drawing attention to the beauty of plants often overlooked – the colours in a Nettle stem (Urticaria dioica), for example, are beautiful.  I was Hon. Secretary of the Florilegium for five years.  My work is in the Garden's Archive, the Shirley Sherwood Collection, Botanical Illustration from Chelsea Physic Garden and The Illustrated College Herbal – Plants Pharmacopoea Londinensis of 1618. 
Website:www.nickitullett.co.uk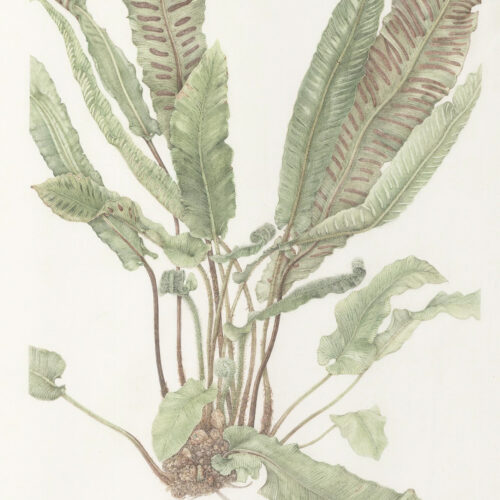 Josephine Edwards
Jo studied in Birmingham for a diploma in art and design and worked as a textile designer, art teacher and botanical illustrator. She was awarded the Diploma in Botanical Illustration from the University of Sheffield and is a Fellow of both the Sheffield Florilegium Society and Chelsea Physic Garden Florilegium Society.
Jo works in coloured pencil.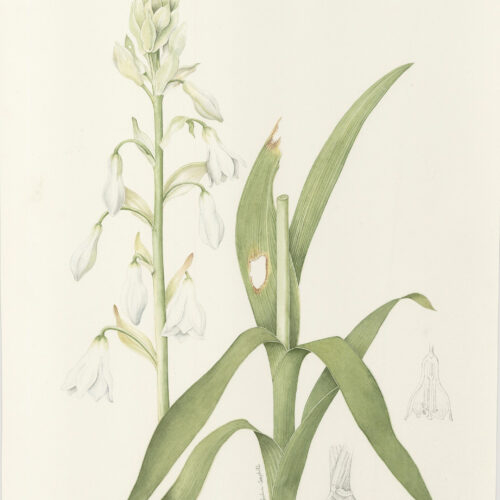 Dugald Graham-Campbell
Dugald Graham-Campbell previously Chairman of the CPG Florilegium Society, remains a member. Dugald trained in graphic design at St Martins School of Art. He has exhibited over many years in London including at the Royal Watercolour Society, and the Society of Botanical Artists.
Website:www.dugaldgrahamcampbell.com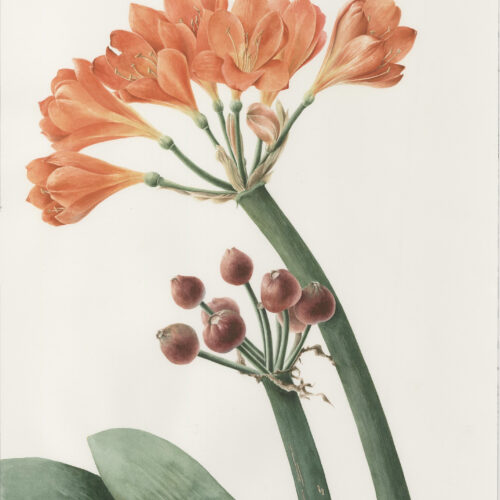 Yvonne Glenister Hammond
Yvonne has been a professional botanical artist since she learned the techniques from Anne Marie Evans at Chelsea Physic Garden. She has since been awarded two RHS Gold Medals (and several silver gilts) and become a tutor herself.
She has exhibited worldwide and has several paintings in the collections of Dr. Shirley Sherwood and the Hunt Institute in Pittsburgh.
Website:www.hammondbotanics.com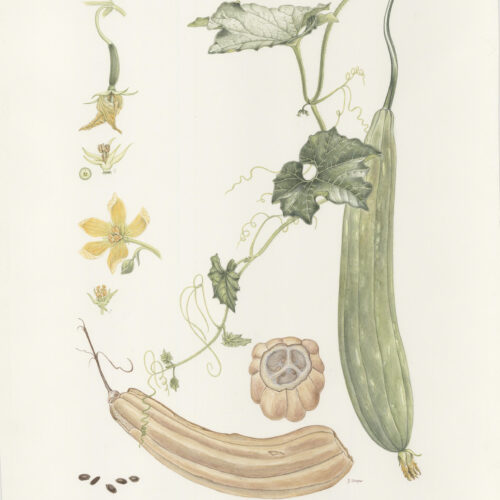 Judi Stone
Judi Stone works as an illustrator at Kew Gardens, focusing especially on documenting new species of orchids. For the Society she has produced both line drawings and paintings of many plants, with a special interest in the Physic Garden's National Collection of pelargoniums. Chair of the Society from 2007 – 2013.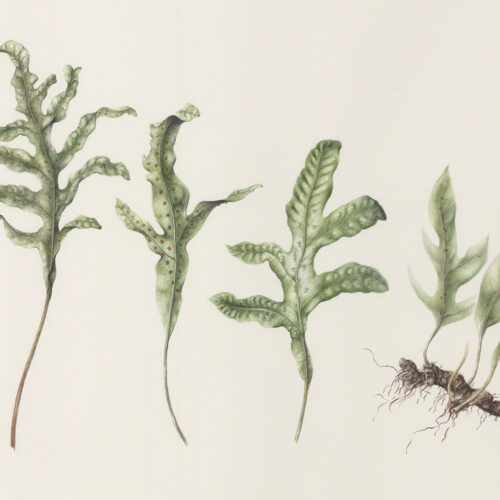 Candida Groom
Having initially trained in textile design, Candida went on work with ceramics before taking up Botanical Art. She gained her diploma with Distinction from the Chelsea School of Botanical Art in 2016
Candida now sells her art through galleries and undertakes commissions and illustration work for books and magazines.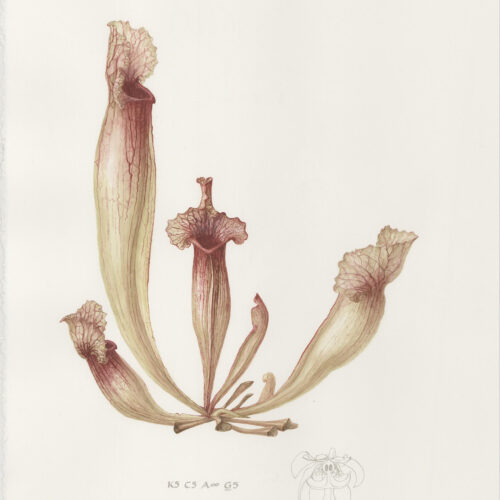 Penny Price
2013: Diploma in Botanical Art and Illustration distinction (EGS)
2014: RHS Silver Gilt medal for Botanical Art
Paintings exhibited and/or held in various public collections including three Florilegium societies of which I am a Fellow; The hunt Institute for Botanical Documentation, Pittsburgh; Shirley Sherwood Gallery, Kew, and the RHS Lindley Library, London.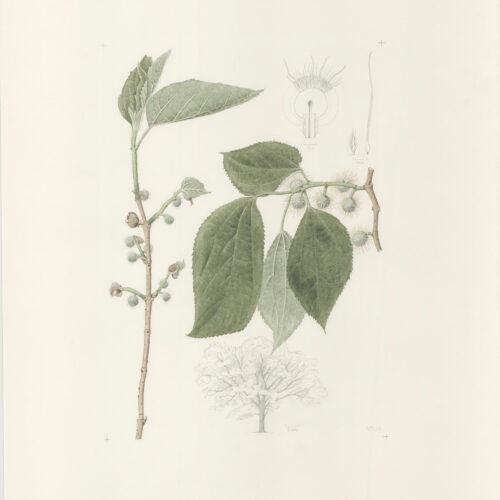 Andrew Brown
Andrew taught Biology in independent schools before taking
early retirement to become a freelance botanical illustrator.
Since 2002 he has worked in pen and ink, mainly for the Royal
Botanic Gardens, Kew, producing illustrations of new species,
for floras and for taxonomic revisions. The RHS have awarded
him four Gold and two Silver Gilt medals for his paintings.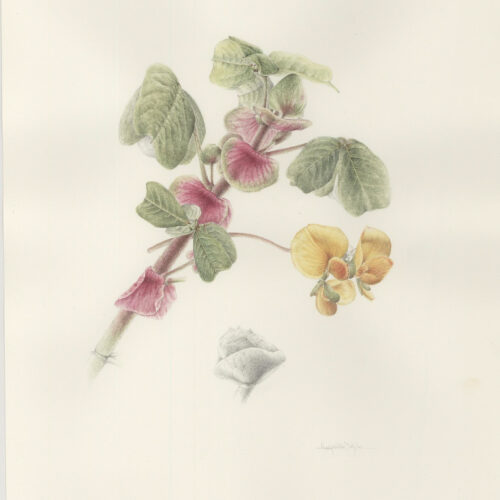 Mary Ellen Taylor
Mary Ellen trained at the Chelsea Physic Garden after living 2 decades in the Galapagos Islands and the Andes. Now Chair of the CPG Florilegium Society, she teaches in the UK and abroad, her work has been published, sold internationally, is a Fellow of the Linnean Society and was recently selected for inclusion in the Transylvania Florilegium created under the umbrella of the Prince of Wales's Foundation Romania.
Website:www.maryellentaylor.co.uk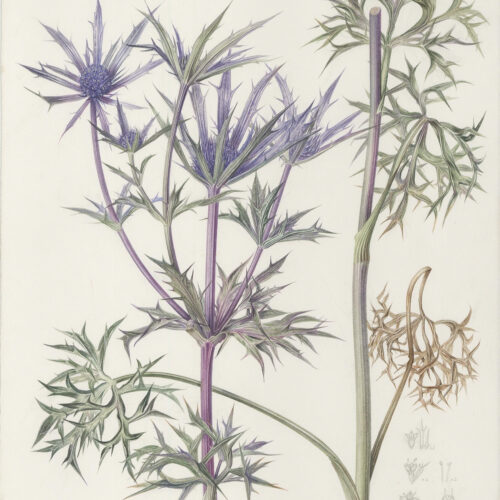 Gillian Barlow
Paintings in watercolour on paper and vellum, preferring wild plant species, trees, medicinal plants. Work in: Chelsea Physic Garden Florilegium; the Prince's Trust Transylvania Florilegium; Sydney Botanic Gardens Florilegium; Hunt Institute, Pittsburgh USA; RBG Kew Curtis Botanical Magazine archive; Shirley Sherwood Collection, and others. www.gillianbarlow.com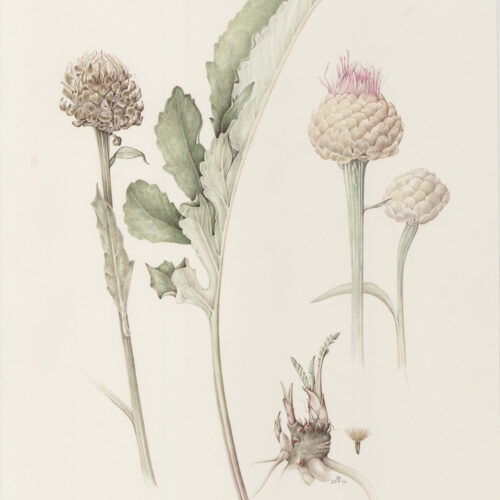 Mariella Baldwin, M.A.
Mariella has a breadth of knowledge within the Visual Arts and awarded her M.A. from the University of Sussex.  She studied Botanical Illustration under the tuition of Anne-Marie Evans at the English Gardening School at Chelsea Physic Garden.  She maintains a relationship with the garden through the Florilegium Society.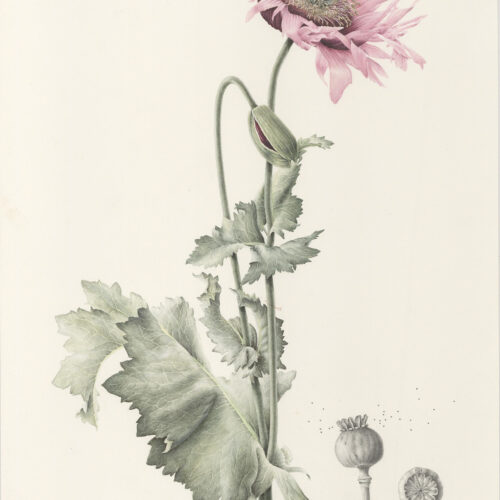 Christine Battle
Christine Battle (b. 1956, Montreal, Canada) is an internationally recognised botanical artist living and working in Wiltshire, UK. She finds constant inspiration in the fields, hedgerows and woods surrounding her home. She has exhibited in New York, London and Sydney and her work is held in the Hunt Institute's permanent collection of botanical art in Pittsburgh, USA. She also regularly contributes illustrations to Curtis's Botanical Magazine, published by Kew Gardens. Christine trained at the English Gardening School at Chelsea Physic Garden and works in the traditional manner using watercolour on hand-made paper.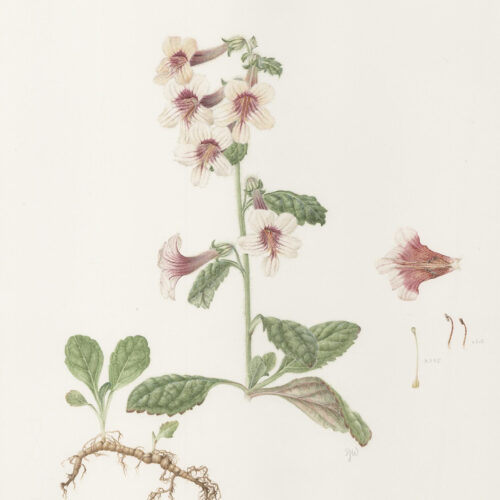 Sue J Williams, MA Oxon, Fellow, CPG Florilegium Society, Fellow, Society of Botanical Artists
Came late to botanical painting via short course at Kew, but had always been fascinated by the endless variations in colour, texture and pattern in plants as well as their therapeutic uses. Commissioned to paint the indigenous flowering trees and plants for the National Botanic Gardens in Zimbabwe 1998, and designed definitive botanical stamp issue for the Pitcairn Islands 2000.
Awarded RHS Gold Medal in 2008. Work held in major collections in UK and abroad.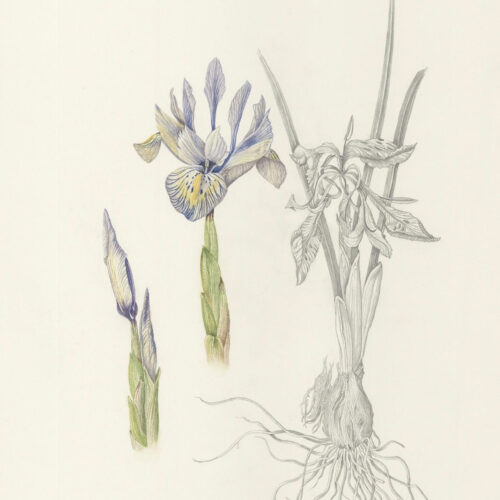 Jenny Webster
Jenny gained a certificate with distinction from the Society of Botanical Artists in 2009. She is a life member of the Leicestershire Society of Botanical Illustrators and a Fellow of the Chelsea Physic Garden Florilegium Society. She has won three Silver Gilt medals from the RHS in the past few years. Her work has been exhibited at Kew Gardens, Burghley House, Leicester Guildhall and the Yarrow Gallery, Oundle.
Email: Rui Jiang
Rui was born in a small town in Shandong Province in China. She came to the UK to continue her studies in 2004 after finishing her undergraduate degree in BA focusing on New Media Design. Rui entered the master's degree of Graphic Design at the University for the Creative Arts in Maidstone, Kent. It was during this time her passion for Botanical Art began.
After a few years of being a freelance graphic designer in London, Rui's interest in painting flowers and plants grew. She joined the diploma course at the Chelsea School of Botanical Art from 2016-2017and graduated with distinction for her final project.
Membership: Amicus Botanicus, CPG Florilegium Society, Society of Botanical Artists
Instagram: www.instagram.com/rui_j_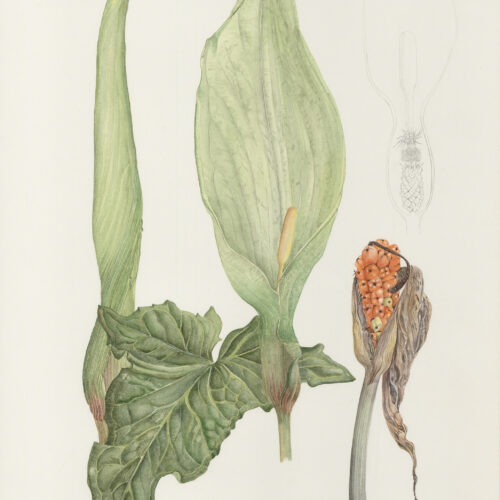 Sally Pinhey JP MSc, FLS, SGM, FCPGFS, IAPI.
Sally has illustrated four specialist books, "Pears", "Plums", "Natural Dyes", and "The Botanical Illustrator's Handbook". .RHS medal- holder and teacher-trained, she taught Art at Kingston Maurward College, Dorset from 2003-2021, formerly the Eden Project, and Art in Action from 2002-5. Her illustrated guide for "Plants for Soil Regeneration" appears in 2021. Julia Groves
An 'ethnobotanical artist' Julia's work embodies many layered considerations and narratives including environmental, cultural, symbolic and spiritual. Julia has a multidisciplinary approach employing both traditional and non-traditional techniques, engaging with plant material accessed from her local landscape, National Plant Collections, Physic Garden and Community Projects.
@juliagrovesartist  www.juliagroves.co.uk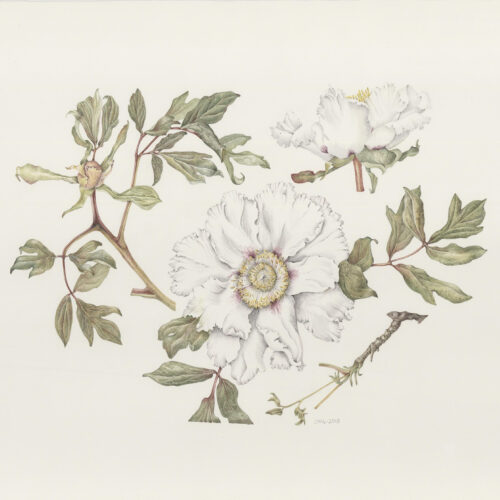 Chrissie Lightfoot
Fellow of the CPGFS.  RHS silver Grenfell medal.  Work purchased by the Hunt Institute and commissioned work in private collections.  Paintings included in a number of publications and was selected for inclusion in both the Highgrove and the Transylvanian Florilegium.  Group exhibitions in UK and abroad including the Shirley Sherwood Gallery at Kew and the Garden Museum, Lambeth.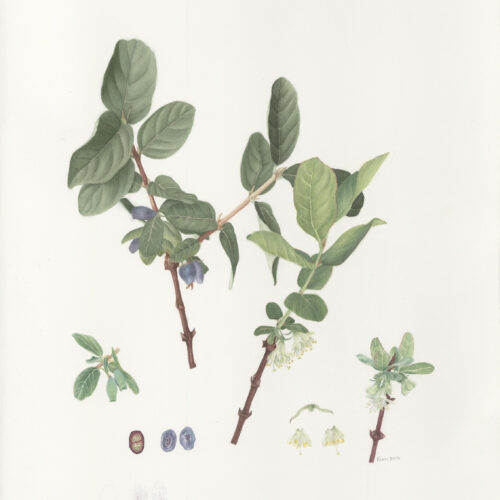 Kimiko Kambe-Gang
After hectic financial world in the city life for 30years, I was struggling to fit in the retirement life. By my friend recommendation, I joined a botanical class taught by Mayumi Hashi.  Then I took SBADLDC and didn't get top Award, but given Jantien Burggaaf Memorial award.  I was accepted as a member of CPGFS and my first picture submitted to the society was nominated to the picture of their 20th anniversary.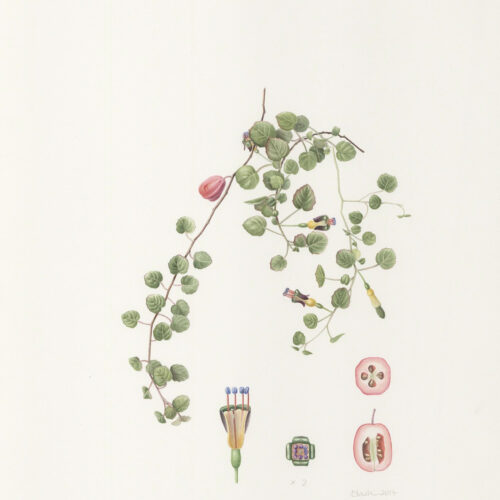 Mayumi Hashi
She is the recipient of two Gold Medals from the RHS.  Her work is represented in the Highgrove Florilegium, the Transylvania Florilegium, the Hunt Institute, Flora Japonica, the Florilegium of the Royal Botanic Gardens Sydney and the Royal College of Physicians where she was Artist in residence 2010-2011.  She is a contributor for Curtis's Botanical Magazine.   Instagram: @mayumihashiart Emma van Klaveren Dip CSBA
Emma has been painting professionally for twenty-five years, initially as a Muralist and Decorative Painter, then as Head of Art at two large preparatory schools and now as a freelance Botanical Artist and Illustrator. Emma works with industries and magazines who use botanicals in their products and in their marketing. She also welcomes private commissions. She has a Diploma with Merit from The Chelsea School of Botanical Art, she is a Painting Member of The Chelsea Physic Garden Florilegium Society, The Association of British Botanical Artists (ABBA), The American Society of Botanical Artists (ASBA) and Amicus Botanicus. 
Instagram & Facebook: @emmasbotanicals
Website: www.emmasbotanicals.com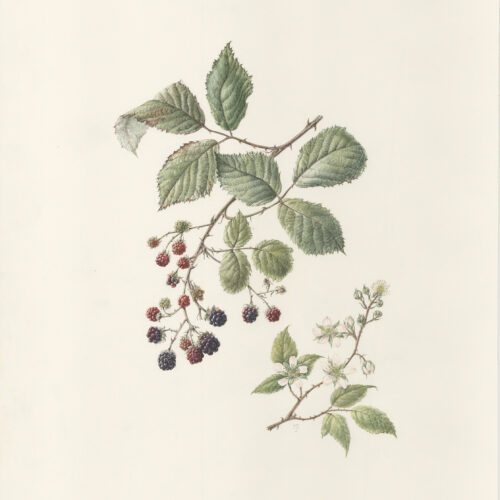 Maggy Fitzpatrick
I qualified and worked as a Calligrapher and Heraldic Artist for many years before my love for plants and gardening drew me to Botanical Illustration.
My heraldic and illumination work was mainly in gouache and oils on calfskin vellum, canvas and silk, whilst my botanical work is primarily in watercolour and graphite although I am interested in exploring the use of different media and supports including silverpoint.
E-mail: 
Web site: maggyfitzpatrick.co.uk
Instagram:  Maggy Fitzpatrick Artist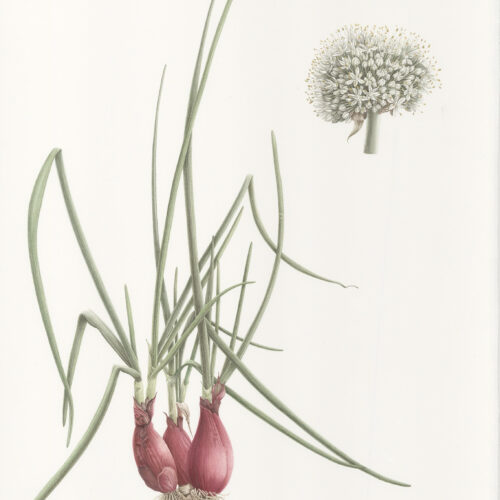 Jeni Neale (nee Barlow) SBA Fellow
Watching fruit and vegetables grow on my father's allotment sparked my love for botanical art. Capturing the essence and character of a plant in detail, its shape and zing of colour is a constant challenge. There's always something to paint without leaving the house! I enjoy the process of painting and its tranquillity and therapeutic qualities. I teach regular classes for adults on all aspects of botanical art and have regularly exhibited with the B.S.B.A the Society of Botanical Artists, the Birmingham Watercolour Society and the SBA. I have three paintings in the Chelsea Physic Garden Florilegium Archive and one in the Hunt Institute for Botanical Documentation in the USA.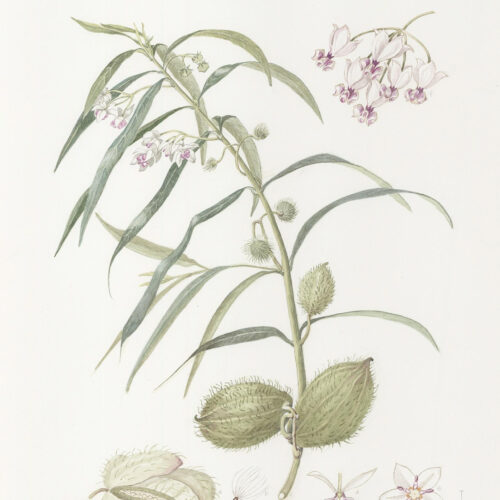 Helen Ayers
Helen Ayers, . BA Graphic Design. Botanising since early childhood with Wild Flower Society. Inspired to paint plants by Shirley Sherwood's exhibition at Ashmolean 2006. Kew Certificate in Botanical Illustration 2010. Exhibited at RHS Shows. Two paintings in Royal College of Physicians' College Herbal 2018. Fellow of Chelsea Physic Garden Florilegium Society.