Folk Lawn Sessions
Tuesday 16 Aug 2022 7pm - 9pm
£25 for 1 ticket or £40 for 2 tickets
Enjoy a unique evening of the best contemporary folk music on the iconic main lawn of Chelsea Physic Garden. This evening will bring together folk musicians for a perfect summer evening.
The Physic Garden Café will be serving light bites and drinks for this event.
The event starts at 7 pm, arrive from 6:30 pm
Due to our licence, you will be unable to bring in alcohol from off the premises, any alcohol that is brought into the venue will be taken off you and left at reception until you leave. Alcohol is available to purchase at our cafe. 
Tickets:
£25 for 1 ticket or £40 for 2 tickets
2-person bench £45
Performer bios: 
Vicki Mansell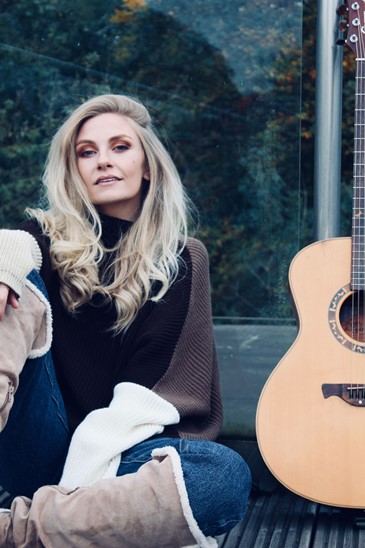 Vicki is a singer / songwriter and Musical Theatre actress based near London, UK.
She has enjoyed success in the Musical Theatre industry appearing in West End shows and UK Tours, most recently touring the UK as Katherine Howard in Six and currently appearing as Regina in the UK Tour of Rock of Ages.
She has always had a passion for Music and Country Music in particular, playing guitar from a young age inspired by her Dad, Papa and Uncle who would play the guitar, banjo and mandolin together at every family event. When the pandemic hit, it gave Vicki some unexpected time off to pursue her love of music and embark on her music career. Her debut single 'Pick Me Up' went to Number 1 on the UK Country Music Charts on Itunes and peaked at Number 9 on the UK Downloads. She has since released 5 more singles gaining four more Number 1s and a Number 2 and an EP, 'Playtime's Over', that reached number 1 in the UK Itunes Country Music charts.  She has been co-writing songs with the likes of UK Country Artist Jake Morrell and Northern Irish Songwriter Adam Gillian.
She has played many live streamed gigs including the Dixie Fields / Countryline Christmas Special in 2020 and played a sell out gig at Londons venue 229 for her EP release in 2021. Most recently she played with her full band at Buckle and Boots Festival in June 2022. Her latest single 'Fly' went to number 1 in the UK Country Charts on Itunes and the music video can be found on her youtube page showing footage from rehearsals and the performance at Buckle an Boots.
Charlotte Campbell
Charlotte's upbeat and chirpy covers of pop classics are a hit with all ages. Often found busking along the river Thames and in London's busiest train stations, Charlotte's street performances have led to sold out shows in London and slots at Cornbury, Henley and Glastonbury Festival.
Building an online fanbase through street art, Charlotte has released her music independently. In 2021 her original songs were featured on ITV's Love Island, along with her cover of The Killers' Mr. Brightside. She is a playlisted artist in every UK Caffe Nero and singles Stay Like This and Blur have gained attention from BBC Introducing. In 2016, her single Free The Night was crowned the official song of the TFL Night Tube.
Instagram.com/ccampbellmusic
TikTok.com/ccampbellmusic
Rosie Holloway
Following in the long-line of sultry but vulnerable London soulstresses, Rosie's lyrics are unapologetically emotional and empowering. Her songs range from powerful pieces of social commentary to cathartic, in-your-face anthems. She's completely backed by a grassroots following.
Growing up on London's Mozart Estate, she has also been classically trained in singing, guitar, piano and violin since the age of 5 and her late father used to write with the likes of Labi Siffre.  When she's not out dancing somewhere to UKG, Rosie can be found displaying her captivating blend of pop, soul and indie in venues across the UK, her signature leopard print madcat guitar in tow.
John Clapper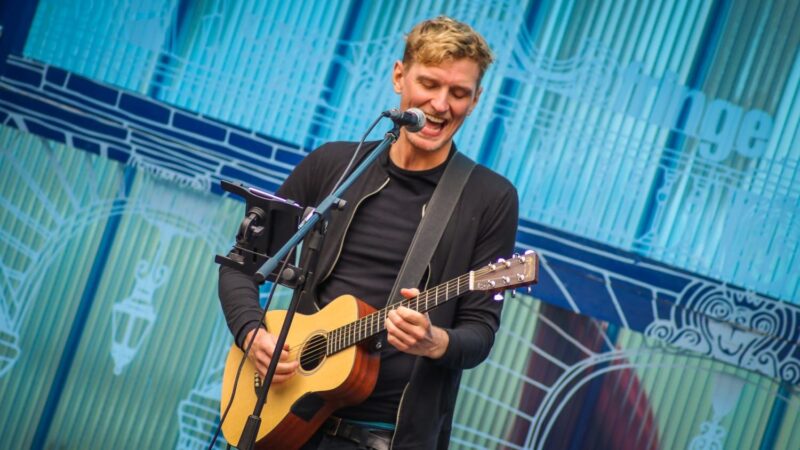 John Clapper an English Guitar/Vocalist from London has performed all around the globe! From the furthest corners of Australia, America and Japan and all the way back to the home crowds of Europe.
John has made a name for himself recently as a resident musician at high profile sport events in stadiums all over London. These include Euro 2020 fan zones and all Twickenham rugby events including World Cup & Six Nations!
Expect high energy, interactive shows that can satisfy every crowd & with his unique loop pedal skills and years of guitar training you can expect to hear huge versions of all you're favourite pop & rock songs with that soaring guitar solo!
John welcomes your requests and specialises in Rock & Pop from every era but most importantly you'll hear those important bangers that will get the crowd pumped.
to see John Clapper performances click below :
Bohemian Rhapsody Live At Twickenham 2021
Book tickets / Register
Date And Time
Tuesday, August 16, 2022 @ 07:00 PM
to
Tuesday, August 16, 2022 @ 09:00 PM
Registration End Date
Tuesday, August 16, 2022
Event Types
Event Category
Share With Friends